Imagine Africa like a big team, where countries work together to help each other. Here, we speak not only about sharing things but also about making economies stronger. It is where economic agreements come in. They're all about making it easier to trade things and improve life for everyone.
What are the most known economic agreements between African countries?
Of course, quite a few famous economic agreements among African countries are well-regarded for their work in boosting trade, growth, and teamwork. Here are some of the agreements that stand out the most:
African Continental Free Trade Area (AfCFTA)
It's definitely one of the biggest economic agreements in Africa. Its goal is to make a big market where things can be bought and sold all over the continent without extra taxes. This agreement could change how Africa's economy works and make countries work together even more.
East African Community (EAC)
The EAC is recognized for its efforts to create a unified economic region in East Africa. Its member states include Burundi, Kenya, Rwanda, South Sudan, Tanzania, and Uganda. The EAC aims to strengthen economic ties through a common market and cooperation in various sectors.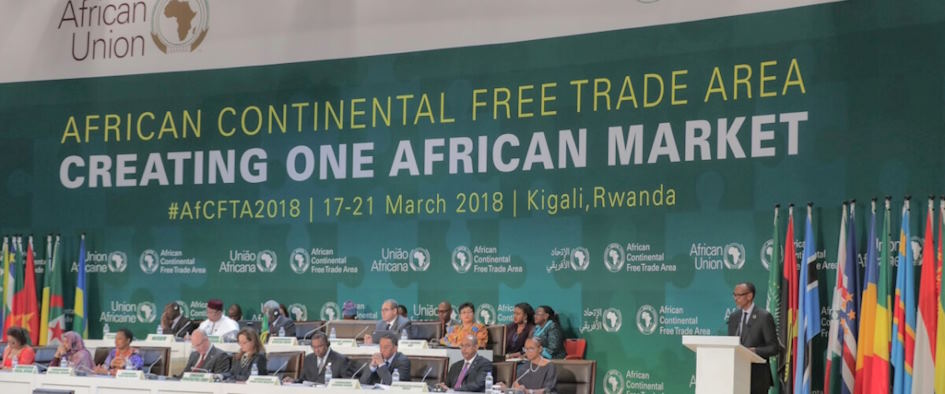 Economic Community of West African States (ECOWAS)
ECOWAS is well-known for pursuing regional integration and economic development in West Africa. Its members strive to create a common market and promote trade, investment, and infrastructure cooperation.
Southern African Development Community (SADC)
SADC is a prominent regional organization that seeks to foster economic growth and development in Southern Africa. Its member states collaborate on trade facilitation, infrastructure development, and industrialization initiatives.
Common Market for Eastern and Southern Africa (COMESA)
COMESA is recognized for its efforts to promote economic integration in diverse countries across Eastern and Southern Africa. Its initiatives include trade liberalization, infrastructure development, and harmonization of trade policies.
West African Economic and Monetary Union (WAEMU)
WAEMU stands out for its shared currency, the West African CFA franc, used by eight member countries. This agreement aims to achieve economic convergence, monetary stability, and cooperation in various economic sectors.
Tripartite Free Trade Area (TFTA)
The TFTA is a larger trade bloc that combines COMESA, the EAC, and the Southern African Development Community (SADC). It aims to create a wider free trade area spanning these regions, contributing to increased intra-African trade.